Welcome to Baldoyle Print
Welcome to Baldoyle Print, your go-to source for all of your printing needs in Baldoyle, Dublin, Ireland. We specialize in creating beautiful and timeless memorial stationary, but we also offer a wide variety of other printing services. From business cards and flyers to custom invitations and more, we have the skills and expertise to bring your vision to life. At Baldoyle Print, we understand the importance of quality and attention to detail, which is why we are committed to delivering the best results for our customers. Thank you for considering us for your printing needs. We look forward to working with you!
Search our entire Inventory here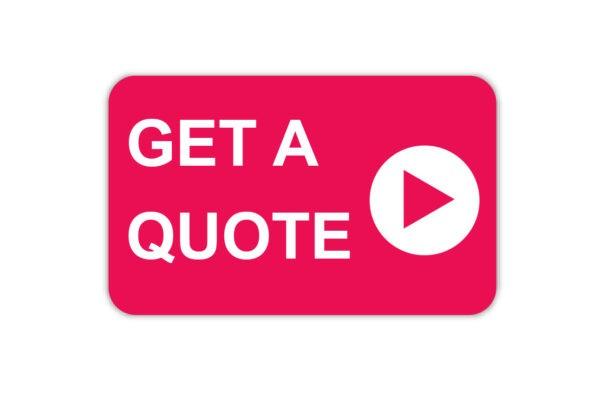 Have a specific printing job you don't see on our site? No problem! We aim to give you a quote within 1 working day!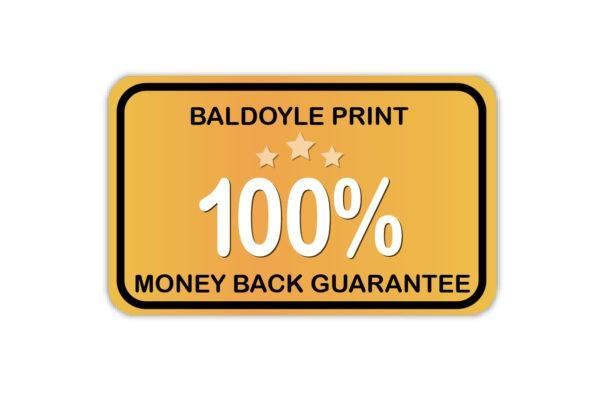 Our Guarantee​
We are extremely proud of our exceptional high quality at Baldoyle Print. That's why, if you are not entirely satisfied with your order we will offer you a complete reprint or make a complete refund available.​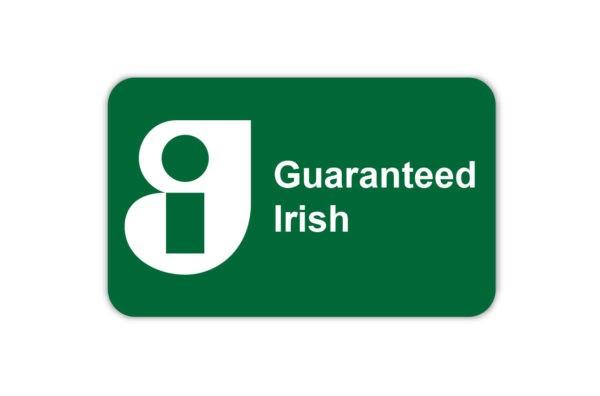 Guaranteed Irish​
All our work is guaranteed irish. We also fully support irish suppliers for all our paper and consumables. Thank you for supporting the irish community​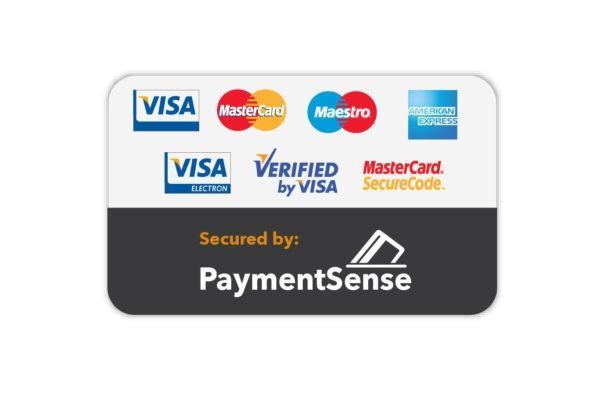 Secure Payment​
We can accept all types of payments which will be processed in the most secure way possible.​
See what our customers have to say about us
Fantastic Service, they really helped me out. Stunning Print Finish with Fantastic True colour, absolutely delighted 😉
Great service by baldoyle print they took my rough idea and turned it into something professional that got me results. John also took time out of his day to give me advice when i mentioned my buisness plans and it was advice that I realised soon after was very helpful. I will return.
John and his team accomplished a super-fast turnaround for a memorial card without compromising quality in any way. Highly recommended
Thank you John for a fantastic service. Our company went through a rebrand and we needed new business cards and compliment slips. The quality and service was second to none!. Highly recommended.
Super happy with Baldoyle Print, 5⭐️+Great customer service, real professionals at what they do and they do deliver work quick.Highly recommend
Excellent company with great products and unbeatable service
Very happy with quality of memorial cards produced and service 👍👍
Nice people, great to deal with, 1st class product, can not speak highly enough of them, will definitely use them again
Highly recommend Baldoyle Print, they did a beautiful job on my Dad's memorial cards. None of our changes were any trouble and they were so quick to respond with proofs. We ordered them on a Tuesday and received the final cards that Friday (and that included a bit of back and forth with changes). Excellent service and really friendly & helpful staff.
I visited this print shop today for a small work (printing of passport-size photo and few documents) and after seeing that it is an industrial print shop, I was little embarrassed and hesitant to ask for my print work. But Mr. John at this shop was so nice and helpful that he got this print done for me immediately (though they typically take order and deliver later). The interaction was so pleasant and his work was highly professional and excellent quality too!!
The quality and attention to detail of Baldoyle Print's work is absolutely stunning. Their work is truly outstanding. John, Caroline and the team are an absolute pleasure to work with. Having worked with many, many printers over the last 20 years, I couldn't possibly recommend Baldoyle Print more highly.
WOWWWW amazing customer service John was unbelievably helpful took alot for my mam to go there and John was so amazing and understanding and also made sure that my mam wasn't the only one who finds it hard to take the special step forward plus mam wasn't able for the stairs and John bless him was up and down like a yo-yo no bother to him he made the experience easy thankful to him xx
John and his team provided us with a fast efficient service . very good quality print , no hesitation in recommending them . well done
Thank you for such great customer service. I only had a small amount to be printed but the care given by both Deirdre and Caroline made the process a lot easier. I would recommend Baldoyle Print to all... Thanks again.
Excellent service, great quality and very efficient. Thank you for making the process so easy.
Excellent service always friendly and helpful, quick turnaround time with any orders we have placed, Would highly recommend
I can't recommend Baldoyle Print enough. I needed 200 A4 flyers to be printed double sided with various images and colours on them and they were ready for me within two hours. Very competitive pricing and speedy production, exactly what I needed. Competitors were offering a 3-5 day wait.
Excellent service. Great quality and very responsive! I would highly recommend and will definitely use again. John and the team continue to provide excellent service, great quality and outstanding service! Thank you and well done
Brilliant people, delight to deal with, perfect product. Highly recommended - five+ stars
I can highly recommend John and the team at Baldoyle print. I have worked with them on several jobs and each and every time they have produced high quality print work. Great attention to detail and a really great service. All this and a pleasure to work with too. Win Win!
So helpful and friendly big thank you to John you really saved me thanks so much
Superb service. Product beautifully finished. Staff incredibly obliging, friendly and efficient. 5 star service.
Really good service. I've ordered business cards last minute. John was very helpful and the business cards were of really good quality. Definitely recommended.
The lads in Baldoyle print were really helpful. They got a finished product to us on a really tight turn around.(2,000 flyers/leaflets) I would highly recommend them for top class, professional printers.
A really quick turnaround when I ran out of gift vouchers before Christmas. Great service great price and very quick
Excellent service from Baldoyle Print. John was unbelievably helpful and professional with very high quality printing. He even stayed open late to make sure all of my prints were finished on time. Couldn't recommend him more highly.
John was incredibly helpful and patient on the phone, he took my order, confirmed the details via email promptly, and sent an invoice right away. He was able to print my request of 200 copies within the same day when 5 other print shops were unable to do so. He recommended the perfect paper stock/weight for my needs and it came out looking fantastic. The papers were put in a box for protection. Many thanks to the lovely people at the shop!
I have been using Baldoyle print for years and I can say with my hand on my heart I wouldn't go anywhere else. Their pricing is competitive, they can turn around jobs in no time at all, the quality is always excellent and above all they have a friendliness that is hard to find in any walk of life. Highly recommended.
Excellent customer service and delighted with the finished product
Baldoyle Print were absolutely fabulous in dealing with my request to print 60th Birthday Invites. So professional and we loved the finished product. Can highly recommend and will definitely reach out to them in the future.
Brilliant service. Couldn't recommend baldoyleprint highly enough. Got great advice on design and printing done with 24hrs. Thanks. John and team.
John & the team at Baldoyle Print offer a top notch service. Their attention to quality and detail is impeccable. I have a greeting card company and I absolutely love dealing with this company - nothing is too much trouble for them.
I found them very helpful, nothing was a problem, plus the price was very good
Experienced incredible efficiency and friendliness from staff here who brought our book to life with perfection and at a reasonable cost.
Great place for top quality prints
Absolutely delighted with my business Cards done by Baldoyle Print, Amaxing quality and the attention to detail was perfect 👌 Highly recommend this company.
Fantastic Service. Helped me out on the spot with printing I needed urgently. Very professional. Will certainly use again.
We began using Baldoyle Print in the recent past. When our company, O Neill Healthcare, needed business cards printed in a hurry, Baldoyle Print couldn't have been more accommodating. So great to deal with such a professional company, who calmly dealt with our printing needs and met our very short deadline. Just our kind of company! Much appreciated.
Very satisfied with the quality and professional service. Will definitely be recommending Baldoyle Print to others and will be back again soon.Thank you.
I visited Baldoyle Print today on a recommendation hoping I could get some flyers printed for my missing cat Jessie. Not being at my best and a little all over the place the staff were unbelievably understanding and helpful. They sent us for a coffee while the printing was being done and called me about 20mins later. I left with 200 amazing quality flyers with picture and description, beautifully layed out and at a very reasonable price. All of this in about 40 minutes from start to finish. I would highly recommend you make them your first port of call for any print job large or small. PS...shout out to the staff for putting up with me and actually cheering me up! Ye we're great!!
Great local business ,Good communication and great prices